At Lincoln Learning, our commitment to client support sets us apart. We assign a dedicated Client Success Specialist to each school, ensuring you have a consistent point of contact throughout our partnership. Whether you have implementation questions, need assistance with enrollments, or require support for your teachers, your Client Success Specialist is always at your service, ready to provide expert assistance.
Our Client Success Specialists provide:
School Year Setup

Monthly check-ins

Material ordering

Assistance with data management and reporting

On-demand support via live chat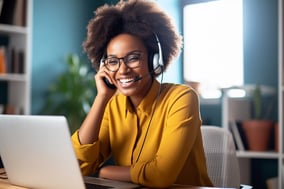 The Lincoln Learning Training Team offers tailored training, innovative resources, and continuous support to all partner schools. We aim to equip each client with the tools they need to promote student success through our products. Our sessions support administrators, teachers, staff, families, and students.
Sessions with our Training Team may include, but are not limited to:
Using Data to Drive Instruction

Curriculum Basics

Customizing Your Student Experience

Family Information Session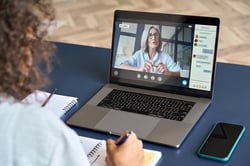 Our expert, certified teaching staff uses best practices, teacher tools, and individualized support to help students progress through their asynchronous courses. Each teacher is available for one-on-one support via email or scheduled office hours.
Our Teacher Facilitators support students by:
Grading course work
Providing content support and resources
Communicating with students
Reviewing gradebooks and monitoring the progress of students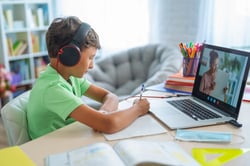 Our Student Support Services team serves partner districts and students in two different capacities.
For support with accommodations, our Virtual Liaisons help partner districts incorporate student accommodations into online learning. They act as a conduit between Lincoln Learning's teacher facilitators and districts in determining the ways in which accommodations can best meet each student's needs by assisting with the following:
Identifying useful accommodations and modifications available at Lincoln Learning's online learning environment

Reviewing and clarifying accommodations and modifications with students' LLS teacher facilitators and districts

Providing progress reports for students with IEPs or 504 Plans
For direct student support, our Virtual Liaisons work in tandem with district mentors helping students and families acclimate to online learning. When using our curriculum coupled with a Lincoln Learning teacher facilitator, students and families who need extra support can work with a Virtual Liaison to receive the following benefits:
Partnering with LLS teacher facilitators and district mentors to identify needs of students and families specific to online learning
Providing assistance to students in regard to course navigation, assignment submission, and feedback review
Visit Our Help Center
Explore our how-to articles, guides, and tutorial videos for students, teachers, parents and districts