Leadership
Meet our executives.
Leadership
Our leadership team embodies the mission, vision, and values of Lincoln Learning Solutions. Through collaboration, drawing on their diverse backgrounds and experiences, these individuals lead our organization to create the progressive curriculum and technology solutions we offer our client partners.
Board of Directors
Bob Clements, Chairman of the Board Bruce Boliver Gerald Gumpf Connie Howard

Bob Clements
Chief Executive Officer
In 2014, Bob Clements took the reins as Lincoln Learning Solutions' president. Bob brings an array of operations and finance experience, including a 30-year track record of change management, building and sustaining effective teams, and inspiring commitment to organizational vision and mission.
Dr. Rachel Book's passion for children and drive for learning is evident. After spending years in Pennsylvania elementary school classrooms and early learning centers molding young minds, Rachel now stands on national and international stages to present fresh ideas about education on behalf of Lincoln Learning Solutions.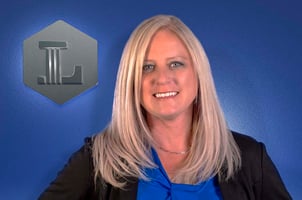 Dr. Rachel Book
Chief Sales and Marketing Officer

Charlie Thayer
Chief Academic Officer
Finding creative ways to solve complex problems is fundamental to Charlie's work in education. Formatively trained as a secondary social studies teacher, Charlie Thayer has worked in education for more than a decade, focusing specifically on online education during that time. He has served in a variety of academic roles, from teacher and content developer to positions in support and administration. This experience has given Charlie an appreciation for the nuanced nature of online learning. His insight has also equipped him to develop approaches for various educational settings. Charlie's passion lies in connecting relevant tools and learning assets dynamically to make the hard work of being a great teacher much easier.
Having joined Lincoln Learning Solutions in 2010, Dave Whitehead brings two decades of management experience with a thoughtful, collaborative, and results-oriented approach to the Information Technology department. His people-first mindset and strong technical background has resulted in a proven track record of providing successful, modern, and scalable solutions.

Dave Whitehead
Chief Technology Officer

Craig McMillen
Chief Financial Officer
Craig McMillen brings several decades of experience in the financial industry of accounting, taxes, auditing, payroll, and project management to Lincoln Learning Solutions. Throughout the years, he has worked with individuals, partnerships, estates, nonprofits, and corporations.
Derinda Rivetti has more than 25 years of human resource experience in large corporations as well as individually owned companies. She has worked up the line of Human Resource succession from a benefits administrator to her current position. Her vast experience in human resources is a great asset to Lincoln Learning Solutions.

Derinda Rivetti
Assistant Vice President of Human Resources

Kris Colatriano
Executive Director of Operations
Kris Colatriano brings 28 years of professional management experience to Lincoln Learning Solutions, 19 of which he spent in the online educational environment. Kris is driven to empower his staff and create an environment in which they can perform, succeed, and achieve their goals.
Ready for Change?
Together, we'll work to create new, meaningful learning experiences for your students.